Meet the Team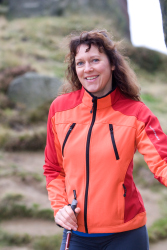 Sabine Flugel, Nordic Walking Master Instructor

Sabine was one of the very first Nordic Walking Instructors qualified in the UK (Oct 2004, No. UK0115).
She successfully qualified as the No. 1 Nordic Walking Master Instructor in Britain (10.04.2005), registered with VDNOWAS international

(International Association of Nordic Walking Schools) in Germany.
I always emphazise the healthy and natural approach of Nordic Walking for the individual. My aim is to deliver the best quality teaching - no matter if I teach groups, one-to-one; or our high standard Nordic Walking instructor training. Nordic Walking has many options within the training programmes for personal training clients. I can use it for the unfit beginner as well as for a trained athlete!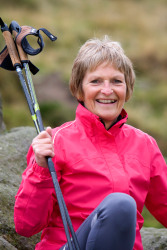 Ros Blackburn, Nordic Walking Instructor
Athletic Coach, Nordic Walking Instructor (since 3rd May 2005)
I do love Nordic Walking because it is a fantastic sport for everybody, everywhere and anytime.
Nordic Walking is one of the best balanced exercises you can get - ideal to combine with different sports, i. e. running, golf, swimming, pilates ...
Press Reviews

Have you seen BBC Look North's super video about us?
Or click on a thumbnail below to read a Press Review ...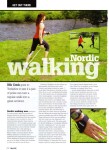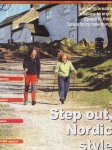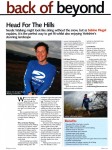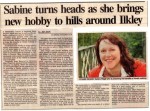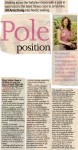 Testimonials
"Many thanks for an excellent introduction to Nordic Walking..."
As teachers, we were very impressed by your method and general approach - you also have a lovely personality and character. You are encouraging and positive - you note the small but significant progress that people make and although rigorous in approach and teaching the method, you build confidence and make us feel that YES we can do this if we persevere and practise!"
- Maggie and Catherine
"Your energy, enthusiasm, and talent have been the driving force behind my lifestyle change from the very start. You have helped me achieve a level of fitness I would not have thought possible for myself. With many thanks"
- John K., Ilkley
"Nordic Walking - What a delightful experience! Learning a new skill in such a friendly environment. Thanks Sabine, for making it such a memorable day."
- Mary W., Wakefield